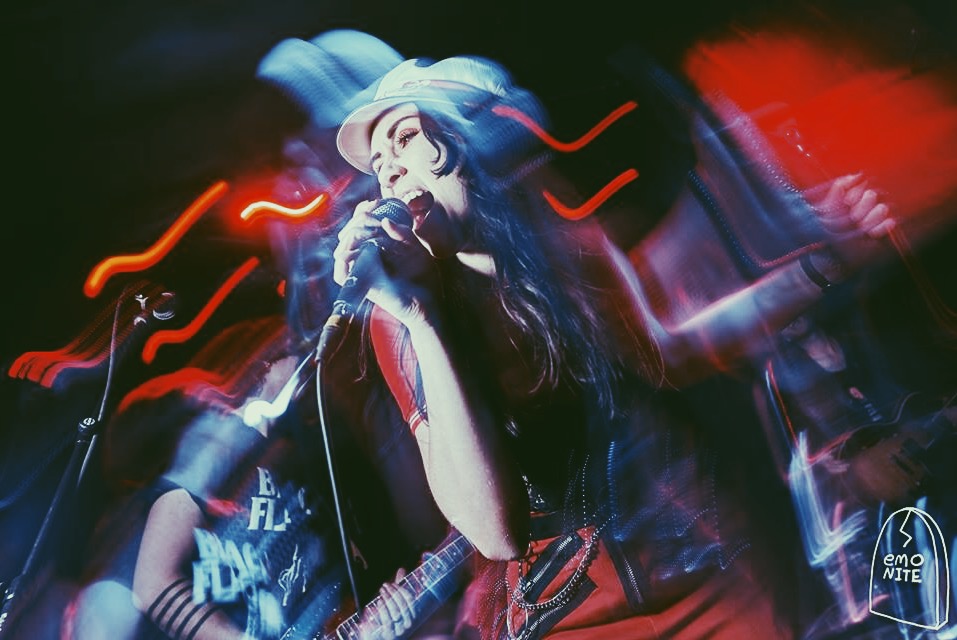 FEATURES
DEBUT SINGLE "IDIOT" HAS BEEN FEATURED ON:
#1 on LA'S KROQ "Locals Only"
SAN DIEGO'S 91X
APPLE MUSIC BREAKING ROCK PLAYLIST
BMI MUSIC MONDAY
PRESS QUOTES
"Always feel more open to bands on their debut release because at that stage the man has not got near to destroying the natural firebrand within. And that is definitely the feeling here, it is loose and energetic and dare I say it magical... The result is a piece that should be a template for new bands going for the jugular but most of all knowing their art inside out before they record a single note. Beautiful, and reassuring, stuff. " - Kevin Hugger (mp3hugger.com)
"Mermaed's 'Idiot' is unpretentious, adolescent alt rock with a poppy, slightly punky sound... These guys really do a great job of capturing the anxious, saccharine and frequently crushing nature of teenage relationships. The group definitely channels a glitzier take on the early Fueled by Ramen sound. At the same time, it feels like these guys bring a different kind of retro sensibility to the table." - Noah Zucker (rockthepigeon.com)
"Their debut single 'Idiot' is a fantastic start... The angry emotion directed at herself is very relatable as I am sure we have all acted like an idiot when it comes to love. Mermaed may have just started but they are a force to be reckoned with." (musicinjection.com.au)
BIO
Mermaed is an alternative punk rock band formed in 2017 championed by long time band members Arielle (vox) and Jacob (guitar). Drawing from their hard rock and pop punk influences they had growing up, their collaborating has resulted in high energy rock songs with undeniable chorus hooks, massive guitar sounds, and explosive live performances. Some have described Mermaed as "the musical love child of Paramore and the Foo Fighters".
Arielle and Jacob have drawn from the aggressive energy and misfit attitudes of the bands and artists that inspired and moved them in their adolescence. They have brought back a 90s/2000s tone with modern rock production, lyrics with attitude and a mission, as well as feminine fury and passion that will launch them into the frontlines of the new punk revolution. They are set out to come alongside the likes of Yungblud, SWMRS, Wolf Alice and The 1975, to continue to move culture toward a world of honest self expression and of powerful action.
Since forming Mermaed in 2017, they've kicked off in L.A. by playing shows at Emo Nite L.A., The Satellite and The Hi Hat. They are currently wrapping up an EP they made with talented producer Jon Joseph. Though it may look like they are just starting, Mermaed is an unstoppable force that is ready to go full throttle. Get on board, or get out of the way!
CONTACT --- MERMAEDMUSIC@GMAIL.COM